The Sierra Summit is a powerful system for all of your neurodiagnostic monitoring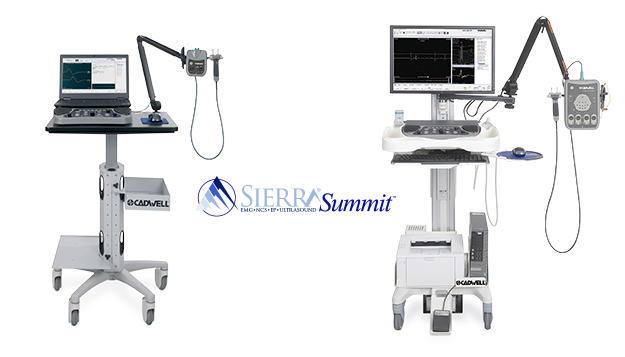 The Sierra Summit is the result of 40 years of research and development. Responding to customer feedback, new electrodiagnostic (EDX) technology, and broader learning, Cadwell delivers one of the most dynamic pieces of neurophysiology diagnostic equipment. In 2018, Cadwell became the first EMG company to offer fully integrated ultrasound. Today, Cadwell leads the charge in neurodiagnostic technology capabilities in EMG, nerve conduction, evoked potentials, ultrasound, and chemodenervation.

Customize the system you need with a variety of amplifiers, accessories, carts and test protocols
Cadwell's most advanced amplifiers offer 1 to 12 channels of sophisticated filtering and noise reduction
Select from a variety of carts, computers and monitors, or provide your own
Protocol licensing allows you to select only the protocols that you need
The Sierra software offers features developed to improve accuracy and reduce testing time. The smart and flexible user interface can fit your workflow and expand your capabilities.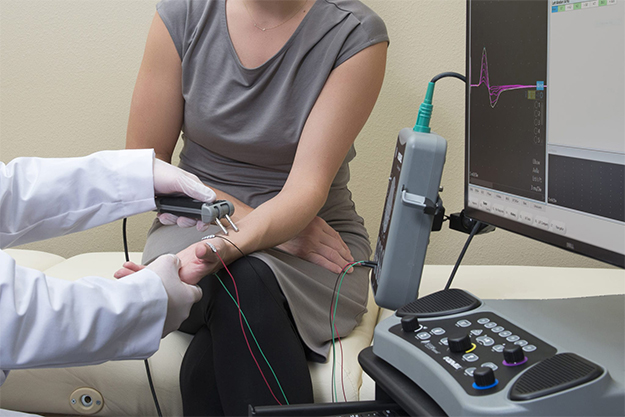 NCS – Sierra Summit allows you to perform an entire EMG or NCS from the palm of your hand with the new and improved StimTroller Plus™
Control intensity, pulse width, distance, nerve selection, site selection, trace  selection, and more with the StimTroller Plus. Adjust the angle and distance between probes or remove them to attach  electrodes, needles or other stimulators. Engineered with reinforced housing and stainless steel mechanics, the StimTroller Plus will help you deliver efficient EDX testing experiences.
Intuitive and Sophisticated Software, rich with features designed to improve accuracy and reduce testing time.
‍
EMG – Maximize clinical information reducing testing time
Increase confidence in your diagnosis with a seamless transition to live quantitative EMG.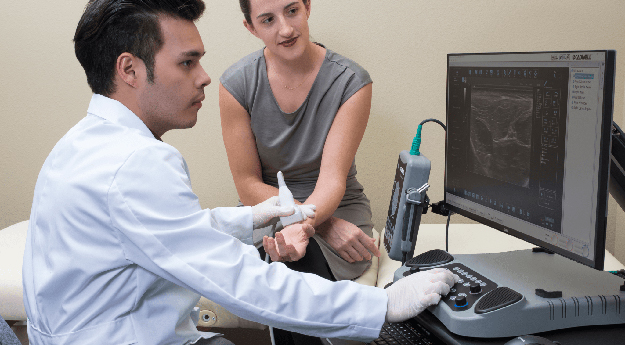 Ultrasound
Sierra Summit™ with ultrasound is a complete integrated electrodiagnostic and imaging solution. Two ultrasound options with a variety of transducers are available to fit your needs and your budget.
‍
EP – Evoked Potentials
Sierra Summits is a smart, flexible and efficient EP system that offers cutting edge features.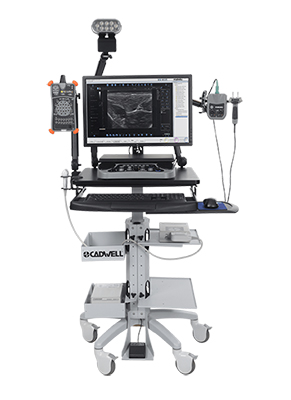 Multi-Modality: Complete neurodiagnostic solutions
EEG, EMG, NCS, EP and Ultrasound. Cadwell EDX solutions are engineered to work on a single cart or as separate systems connected with CadLink® data management.
Reporting
The Sierra Summit™ is designed with many timesaving and intuitive reporting features: Quick report, tab data summary view, auto findings composer, custom reports, anatomy view and EMR integration and data management.
Learn more:
Sierra Summit EMG-NCS Brochure
Sierra Summit Evoked Potentials Flyer
Sierra Summit Family Brochure
Sierra Summit Ultrasound Flyer
Symbiotic Devices Carts Selection Catalogue
‍