Brainsight Neuronavigator
Brainsight NIRS starts off with the Brainsight neuronavigation system. Over the years, Brainsight has been setting the standard for functionality and ease of use for TMS localization and veterinary neurosurgery. In addition to the standard features of Brainsight, Brainsight NIRS includes all the device controls and a montage manager to define common NIRS and EEG configurations for quick recall at the start of a NIRS session. Co-register the optodes to the MR images and you are ready to go.
Easily perform NIRS with TMS and your favorite EEG. Brainsight takes care of recording the NIRS data and optode/electrode locations in one place, synchronized to
the stimulus event.
Designed for Multi-Modal Use
One of the most challenging aspects of NIRS is the cap. Since Brainsight is designed with multi-modality in mind, the design of the cap and optodes are even more important. Brainsight focused efforts on a flexible optode design that can be
simply used with other modalities including EEG, MRI, TMS and MEG.
The last piece of the puzzle is the cap. Brainsight's optode design allows for flexibilty when seeking the best cap solution for any particular needs.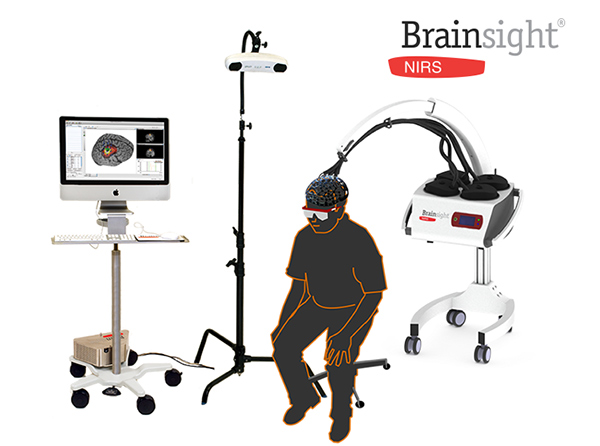 Find out more – Product Datasheet