ActiCAP Active Slim electrodes are a very thin low-profile active electrode based on high-quality Ag/AgCl sensors as well as "active" circuits that are integrated within the electrode to deliver very low noise levels, that make it possible to perform recordings at higher impedances.
Impedance measure and display
• Measured by a noise free impedance testing module in the electrodes.
• Displayed at each electrode by using LEDs (the impedance level can be set by the software)
• Stored in a text file and can be reviewed during data analysis.
Fast and easy application time
• Possibility to inject the gel through the electrode, which can be plugged into the cap before the cap is placed on the participant.
• Direct impedance feedback with integrated colour coded LEDs makes electrode preparation much faster and easier.
Quality materials and easy maintenance
• Kevlar strand in cable
• Pellet integrated in housing
• Possible to replace single electrodes very easily (< 5 minutes and can be performed by yourself)
• Comfortable high precision cap with various sizes
• Snap electrode holders allow for easy electrode placement and removal.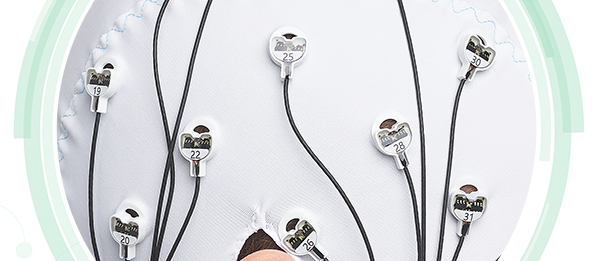 Learn more about the actiCAP Slim used with LiveAMP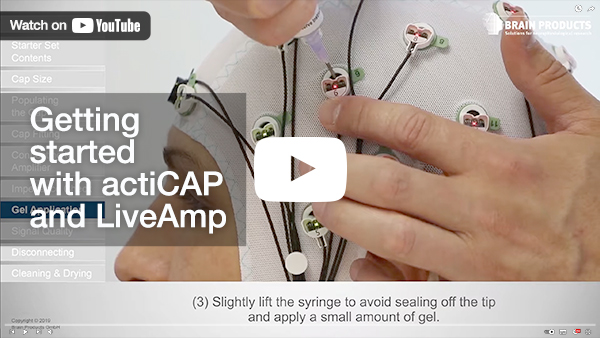 For more information check out our Product Catalogue