The BrainAmp amplifier is a compact solution for neurophysiology research, the Amp can be used along with other units within the same product range in a great range of applications. The BrainAmp is portable and can be used for standard EEG/ERP recordings as well as other types of acquisitions including mobile applications.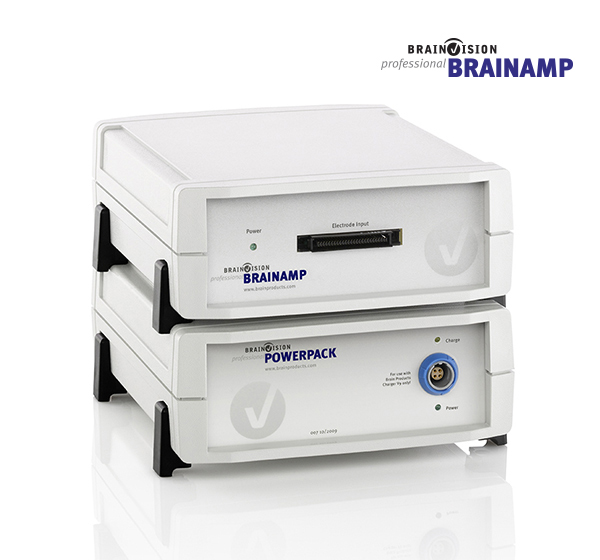 With a 5 kHz sampling rate per channel, the BrainAmp can be used to record EEG, EOG, EMG signals as well as evoked potentials with a frequency up to 1 kHz. The 16 bit TTL trigger input allows the detection of a large number of markers from visual, accoustic, electrical, magnetic or other stimulation modalities.
The BrainAmps can be used both with passive and active electrodes offering a great degree of flexibility and is powered by a rechargeable battery, the PowerPack.
Other products in the BrainAMP Series: