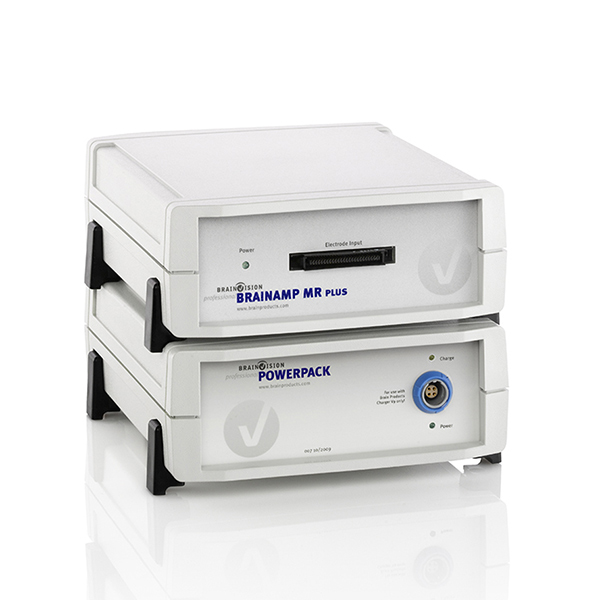 The BrainAmp MR plus enhances the already outstanding features of the BrainAmp MR. It offers both AC to DC mode acquisitions as well as extends the hardware bandwidth.
The BrainAmp MR Plus can be placed inside of the MRI chamber to achieve simultaneous EEG/fMRI acquisitions as well as used in the EEG lab for EEG/TMS co-registrations, EEG/ERP studies and Brain Computer Interface applications. There is no need for different amplifier types it offers a solution for many applications.
The BrainAmp MR plus is  part of the compact and modular consisting of 32 channels, which can be combined and stacked up one on one to acquire up to 256 EEG channels. The BrainAmp MR system is powered by the rechargeable battery PowerPack, and can be used in many environments, even for outdoor recordings. The BrainAmp MR plus system can be combined with the BrainAmp ExG MR amplifier to record EEG, EOG, EMG, ECG, GSR (Galvanic Skin Response) and many other types of bipolar and auxiliary signals.
Other products in the BrainAMP Series: