Venue:
Faculty of Medicine and Health Sciences at Macquarie University, Ground Floor, 2 Technology Place.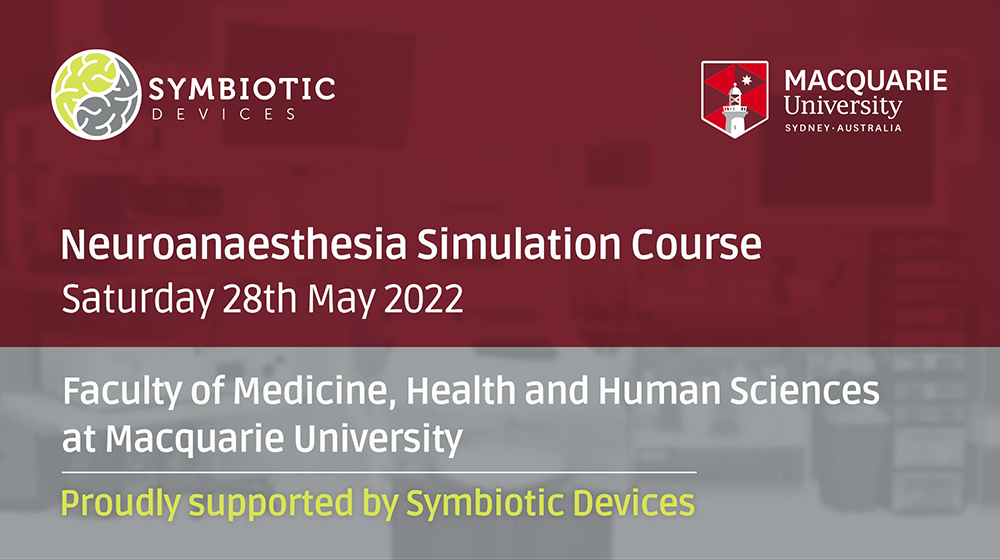 Symbiotic Devices is proudly supporting this course, participating in the panel discussion and assisting the workshop.
Also joining for the panel discussion: Sr. Field applications support Cindy Francke R. EEG/EP T. , CNIM, FWSET, MS from our trusted partner Cadwell Industries, Inc. along with Symbiotic Devices applications Specialist Diane Le.
Macquarie University is the first centre outside of the United Kingdom to deliver the One Brain Neuroanaesthesia Simulation course.
Full Course details: Macquarie University – Neuroanaesthesia simulation course (mq.edu.au)