Measure fNIRS in high-density set-ups, from anywhere on the head, concurrently with (nearly) any other modality. Monitor your subjects via Wi-Fi while direct-to-device system recording ensures data is always stored, or choose higher-bandwidth USB connectivity for applications in BCI and neurofeedback research paradigms that require ultra-high performance processing.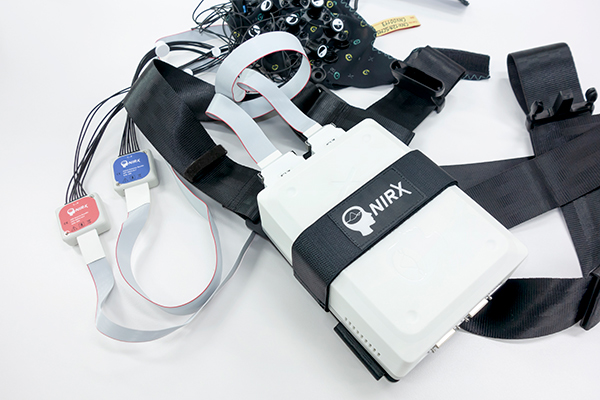 Setup fNIRS Fast
NIRx uses the NIRScap system for an incredibly fast setup (<60-second setup).
Multi-Modal Integration
NIRSport 2 integrates seamlessly with EEG, eye-tracking, cochlear implants, TMS, tDCS, EMG, pulse oximetry, and other modalities.
The best portable and mobile, multimodal EEG-fNIRS setup
LiveAmp and NIRSport2 integrate with LSL for triggering and event synchronization for EEG fNIRS co-registration.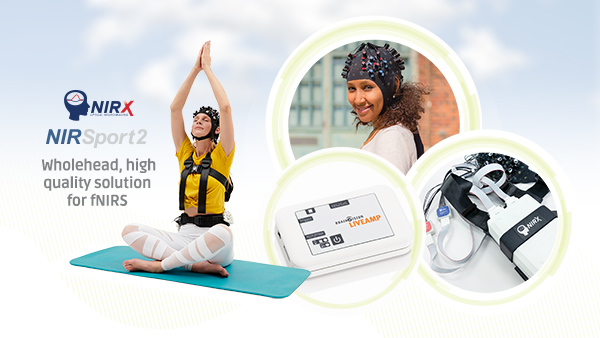 Application-Specific Probes & gear
Specialized probes and headgear available for comfortable measurements on any subject, for any application.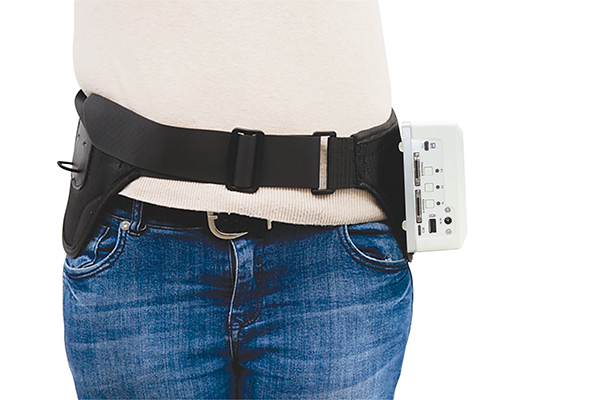 NIRSport2 applications