Pressure Algometer
The AlgoMed is the first software-based computerized Pressure Algometer to offer real-time visual & auditory feedback to control & monitor applied pressure rates to measure pressure pain threshold.
Algometers are designed to quantify and document levels of tenderness via pressure pain threshold measurement and pain sensitivity via pressure pain tolerance measurement. Pressure algometry is a reliable measure of pain in muscles, fascia, joints, tendons, ligaments and the periosteum.
The challenge in performing pressure algometry tests is to apply continuously ascending pressure at a constant rate on the patient's selected body site without having the possibility to monitor it in real time.
Features:
Real-time visual & auditory feedback
Comprehensive test statistics
Body site selection
Customizable outcome-based color graphic reports
Adjustable protocols, including thresholds and Ramp & hold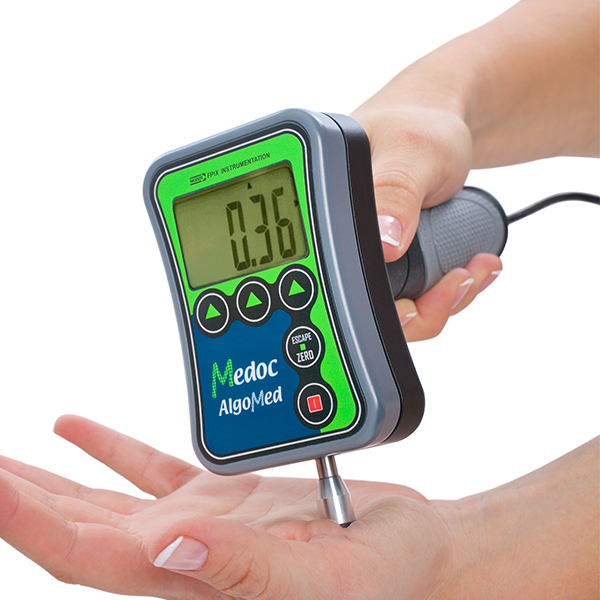 Find out more Product Brochure
Medoc Quantitative Sensory Testing –  Solutions for Neurophysiology