The actiCHamp Plus is a scalable and flexible solution for laboratory EEG recordings. The actiCHamp Plus can be combined with all Brain Products active as well as passive electrode systems – incl. the R-Net, and is powered by a sturdy lithium-ion battery, the PowerUnit.
actiCHamp Plus features
Scalable for high-density recordings
Easy synchronization for multiple recording modalities
Powerful lithium-ion battery pack
Integration with EEGLAB, MATLAB®, LSL, OpenViBE
Compatible with all our active and passive electrodes
Record with easy to prepare active electrodes* (actiCAP slim) for best data quality
Easily switch to passive sponge-based electrodes (R-Net) when high channel counts and quick preparation times are crucial
Choose gel-based passive electrodes in Brain Products fully customizable BrainCaps.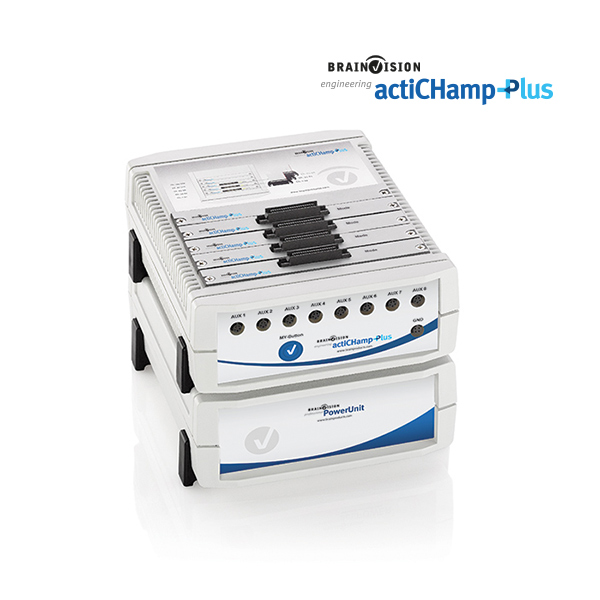 Learn more: EEG Caps and Accessories Catalogue