DATAPixx3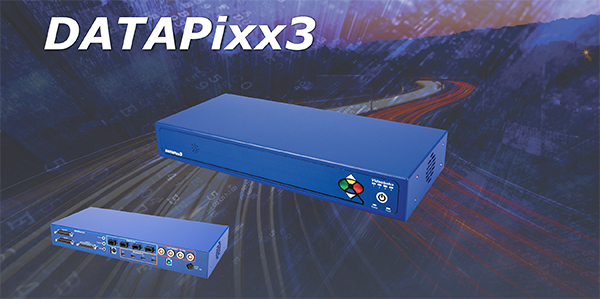 The DATAPixx3 VideoBahn architecture allows all of your visual and auditory stimulation, and all of your button box, eye tracking, digital, analog, and audio data, to be synchronized to a single clock with microsecond precision. This unique fiber-optic integration can help your group study more subtle effects in brain activity. VideoBahn, the NEW fast road to SUPERIOR data.
Features:
Button box interface
24 TTL trigger inputs and outputs
Stereo audio input and output
Analog inputs and outputs
2 DisplayPort 1.4 inputs
2 DisplayPort 1.4 outputs
Highest resolution and refresh rate
All digital, analog, and audio inputs

and outputs feature microsecond

synchronization to video refresh.